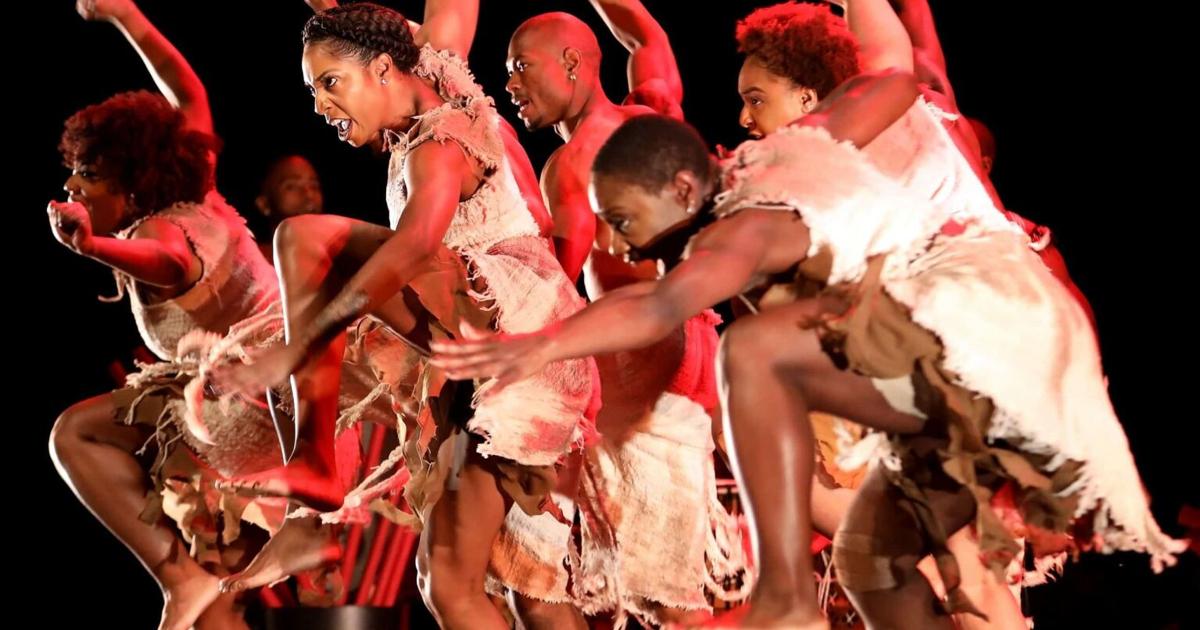 Stage Africa! dance troupe makes its mark in Valpo | Characteristics
Last week, February 3, Step Afrika!, an African-American dance company, visited Valparaiso University as part of its Black History Month events.
The goal of the event was to teach members of the campus community step, a genre of dance that many may not have had the opportunity to experience before.
Ryan Bye, Director of Student Engagement and New Student Programs here at Valpo, attended the event and reiterated the importance of Step Afrika! and its movement.
"Not Africa! is a dance troupe that exists, they are one of the top 10 African American dance troupes in the country and in the world and their goal is to promote and teach the history of step and where it comes from", Bye mentioned.
They performed at the Harre Union Ballrooms at 7 p.m. The event was scheduled to take place on February 2, but was postponed due to dangerous weather conditions.
According to an email from Student Life, "In an effort to ensure everyone can attend, we will be postponing Step Afrika! performance until Thursday, February 3, 2022.
For those unfamiliar with stepping, it's "a percussive and highly energetic art form that first developed through the song and dance rituals performed by African American fraternities and sororities. As you walk, the body becomes an instrument, using steps, claps and spoken words to produce complex poly-rhythms. Stepping has been described as "one of the most exciting dance forms created in the 21st century," according to the official website of Step Africa!.
Those who attended the event gained a better understanding of stepping and its history.
"They talked a lot about where [stepping] came from Africa and then they talked about how it was imported and the role it plays in modern American culture today," Bye said. "I would say it's a combination of a demonstration and a performance. They educate throughout the show, so I would definitely say it was an education-based performance.
Bye felt honored that the band reformed in Valpo and encouraged those who couldn't see the show to attend future performances.
"It really is an amazing show and I would really recommend everyone to go if they can," Bye said. "It was truly a unique opportunity to be able to see the show for free on campus."
Bye think events such as Step Afrika! help educate the campus community and diversify campus events.
"It helps students experience a different culture that they probably wouldn't see in the mainstream media. The show gave students the real and in-depth story of the origin of the step," Bye said.
Stage Africa! also helped educate the Fraternity and Sorority Life community about their African American fraternities and sororities.
"We have a historically African-American fraternity on campus and we are about to welcome our first historically African-American sorority to campus, and for both of these organizations, the step is a big part of their tradition and a part of their culture. So specifically for the Brotherhood and Sisterhood community, it's a great way for us to learn more about them," Bye said.
To learn more about step, Step Afrika! as well as African-American history and culture, visit their official website: www.stepafrika.org/. For more information on upcoming Black History Month events, please visit the Black Student Organization social media pages.