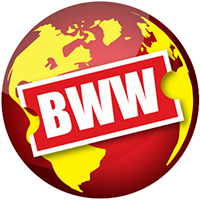 NJ Tap Dance Ensemble celebrating HOMECOMING 25 at Kean University
The New Jersey Tap Ensemble presents Homecoming 25, a concert celebrating the organization's 25th anniversary, on Sunday, January 13, 2019, at 2 p.m. at the Wilkins Theater on the Kean University campus, 1000 Morris Avenue, Union, NJ. Under the artistic direction of its founder, Deborah Mitchell, the company has grown into New Jersey's premier tap dance company, promoting and preserving the art form of rhythmic tap dancing.
HOMECOMING 25 is a powerful celebration of the extraordinary contributions of the company's artists to the American art form of tap dancing. Current and former artists who honed their skills within the company and have become prominent in the tap dance industry today will take the stage. Audiences will be delighted to see fan favorites and stop-over artists perform in Homecoming 25, including Maurice Chestnut, Karen Callaway Williams, Jeff Foote, Evan Ruggiero, Kyle Wilder, Nicholas DiNicolangelo, DeWitt Fleming, Jr., Parris Mann and Hillary Marie -Michael and Katrina Richter to name a few. The company will also pay tribute to their 22-year-old musical director, the Broadway conductor, the late J. Leonard Oxley. A live band under the direction of Nicki Denner, the rich vocals of jazz singer Carrie Jackson, special guests from the Broadway stage and the remembrance of NJTAP artist Jennifer Lynn (Intravartolo) Asprocolas will complete this delightful energetic performance for a audience of all ages. It's a 25 year celebration not to be missed!
Tickets can be purchased at the Kean University box office 908-737-7469 or online http://www.keanstage.com/njtap.
Ticket prices are $ 75 for preferred seats / $ 35 for standard seats / $ 25 for students and seniors and group rates for 10 or more people are available.