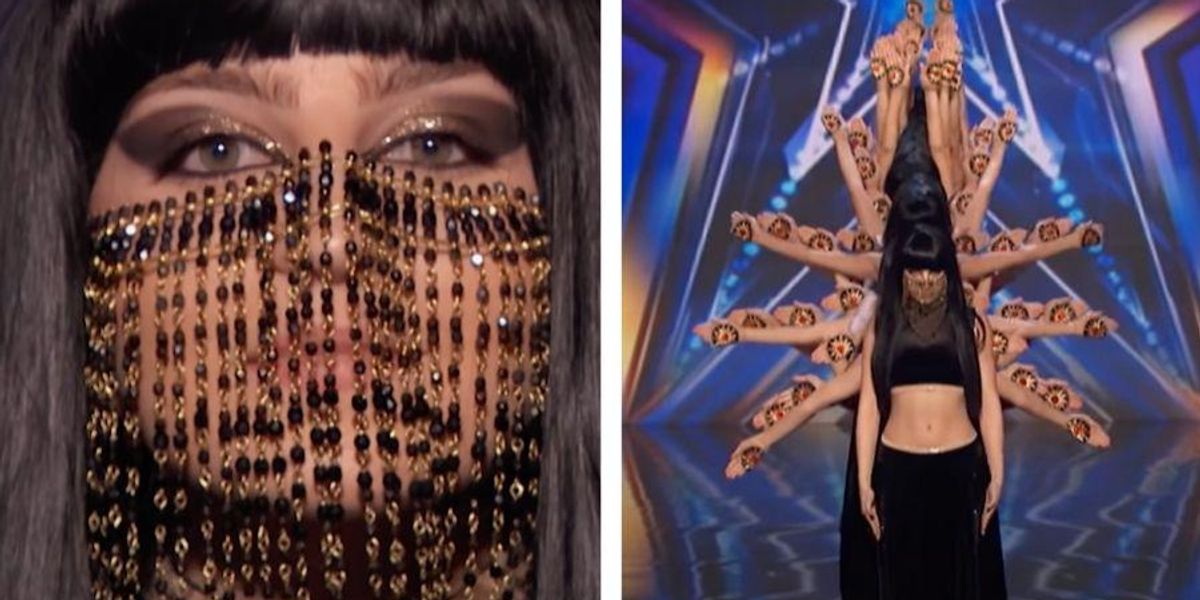 Lebanese Dance Troupe Wins "AGT" Golden Buzzer
We can almost always expect to see some incredible acts and rare skills on "America's Got Talent." But sometimes we get even more than that.
The Mayyas, a Lebanese all-female dance troupe whose name means 'proud march of a lioness', delivered a performance so mesmerizing that judge Simon Cowell called it 'the best dance number' the show has ever seen. , which earned them an almost instant golden buzzer.
The win may come as no surprise, given that the Mayyas previously won 'Arab's Got Talent' in 2019 and competed in 'Britain's Got Talent: The Champions'. But really, it's what motivates them to get on stage that's remarkable.
"Lebanon is a very beautiful country, but we live a daily struggle," one of the dancers told the judges moments before their audition. Another explained, "being a dancer as an Arab woman is not fully supported yet."
Nadim Cherfan, the team's choreographer, added that "Lebanon is not considered a place where you can have a career in dance, so it's really difficult, and even more difficult for women" .
Still, Cherfan shared that it was a former "AGT" star who inspired the Mayyas to defy the odds and audition anyway. Nightbirde, an escape singer who also won a golden buzzer before tragically passing away in February 2021 from cancer, had told the audience, "You can't wait until life isn't harder before you decide be happy." The dance team took the advice to heart.
For the Mayyas, coming to the "AGT" stage has become more than an audition opportunity. Getting emotional, one of the dancers said it was "our only chance to prove to the world what Arab women can do, the art we can create, the fights we fight."
---
The Mayyas delivered on their promise of a truly mesmerizing performance. Starting in single file, the women created beautiful shapes while moving in seamless synchronicity. At one point, the band even became a pair of eyes (a major crowd pleaser).
According to ET Canada, Cherfan mixed movements from Chinese and Lebanese folklore. It was a completely original celebration of cultures, not to mention a breathtaking spectacle. The judges – and the audience – were dumbfounded.
It wasn't long before judge Sofia Vergara rose to her feet to give the Mayyas their well-deserved golden buzzer. "There are no words to explain to you how we felt here. It was the most beautiful creative dance I have ever seen," she told the team.
Howie Mandel added: "You said you were going to hypnotize us. When we sat here and watched the movement and the perfection and the time and effort that went into it, we were mesmerized by what you have done.
You can watch the Mayyas' spellbinding act below. Prepare to be hypnotized yourself.