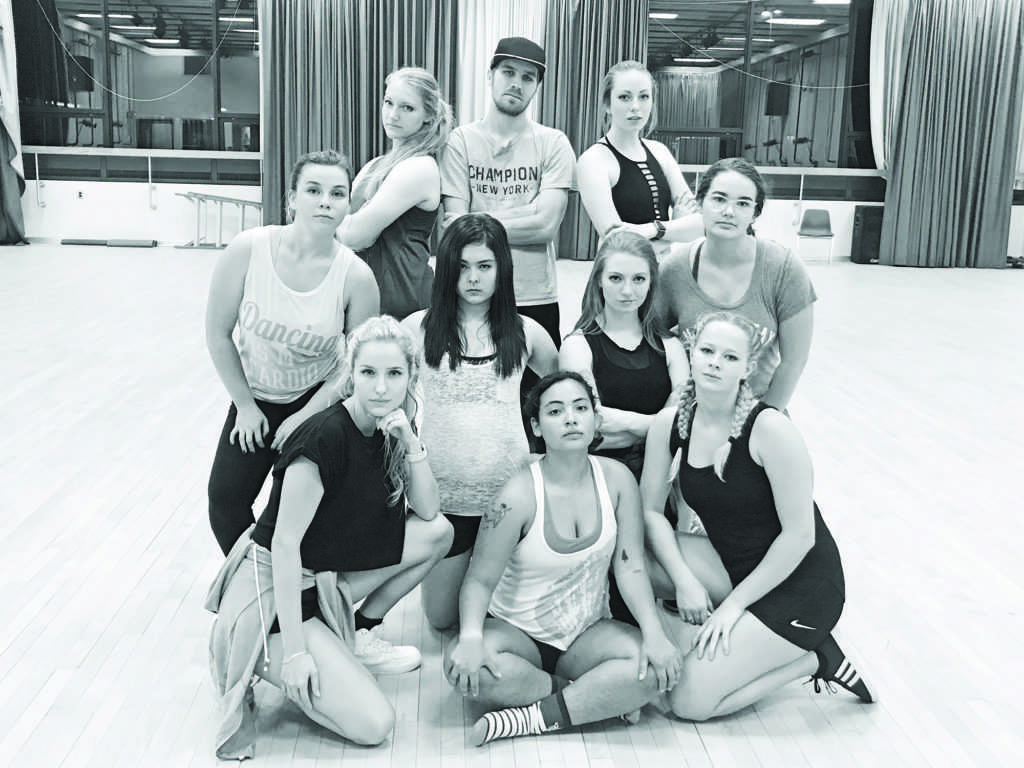 Hip Hop Dance Crew Wins Place in National Competition – The North Wind
[ad_1]
For the second year in a row, NMU's Hip Hop Dance Crew (HHDC) will compete in a national dance competition, sponsored by Red Bull, against other universities across the country.
NMU's HHDC is one of the top 16 varsity dance teams nationwide that were chosen to compete in the 2017 Red Bull Bracket Reel Dance Video Editing Competition. The team was selected from over 35 other universities that submitted videos at the beginning of September and which were examined by a Red Bull jury.
The winning schools were chosen based on their dance techniques, their choreography and the quality of the video editing incorporated into their team application.
Junior nursing major Faith Leroy, president of NMU's HHDC, said that when her group was also chosen to enter last year's competition, few people knew.
"One of our biggest challenges is the fact that we are a small school," Leroy said. "A lot of the schools in this competition are probably three times the size of us and they have crew members at their disposal and we have a very limited number of people."
In the competition, teams will face off in one-on-one clashes with the winner advancing to the next round in a March Madness style installment. The initial ranking and pairing will be determined by a draw conducted by Red Bull.
The winning team of the competition will have the opportunity to collaborate with producer Tim Milgram, considered by many to be a dance legend, on an original dance video recording session. The second-placed team will win a personal dance lesson with Ronnie Abaldonado at their home university. Abaldonado is best known for being a member of Super Cr3w, which rose to fame after winning season two of America's Best Dance Crew. He will be one of the judges out of a panel of three for the competition.
Leroy said it was "extremely exciting" to have her crew selected again for this national competition, even though they are new to the role of group president.
"This year it means a lot more to me because it's 'my crew'," said Leroy. "It's 'my project' and I just want to see us succeed and move on to the next round."
There are four rounds to the competition. In the first round, the 16 participating teams will be organized into eight clashes. The loser of each round one matchup will be eliminated from the contest but will remain eligible to win alternative prizes, according to the official contest rules. The first team that NMU's HHDC will face is the Fusion Dance Crew at North Carolina State University.
"Just expect a little different rotation from the Hip Hop Crew," Leroy said.
Participating teams will be required to create new dance videos each week using original remixes of tracks selected by Red Bull. The trails designated for each school will begin each round. The library will feature remixes of songs from artists like Tennyson, Pell and 21 Savage which will be provided by producers like Mr. Carmack, Chris Lake and
JNTHN STEIN.
Crews are encouraged to seek help from their home university in winning the People's Choice vote, which will help to crown a winner every round. The winners will be announced weekly on the Red Bull Bracket Reel Facebook page starting Tuesday, October 17.
"The best way for us to be supported by members of our community and the campus is to vote," Leroy said.
Audience votes will represent 10% of the score for each video edit for each round. The video montage with the highest score from the final round will be declared the potential winner of the grand prize, which will be tentatively announced on November 17.
Senior media production and tech manager JJ Bailey said the competition is a bit more personal for HHDC this year as the group were knocked out early in the second round last year.
"I hope that if we beat [Fusion], the next team we can possibly face is Outlet [Ball State University], which is the team that beat us last year, "Bailey said. "So I would love to get revenge if we meet them again."
[ad_2]