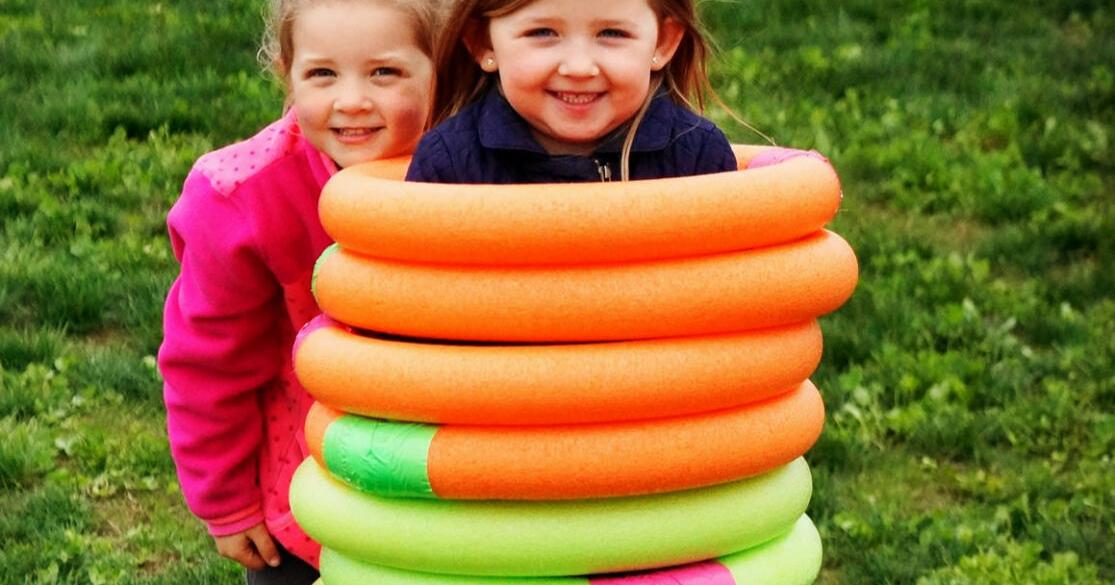 Dance Team Fundraiser Gets Families Outdoor Fun | Applause
SUNBURY – Windy hillside and rural views make Whispering Oaks Vineyard a great place to fly a kite. and what better time than around Earth Day, when Whispering Oaks hosts its popular KiD-a-PaLoOzA event, where kids can also plant a seed and play garden games, and people of all ages can listen to live music and support a local competitive dance crew by purchasing food, crafts and games.
There is no admission charge for this event which will be held from noon to 4 p.m. on Sunday.
Seeing all the kites of different sizes, shapes and colors in the sky is one of the things that Tracey Bonney, one of the owners of Whispering Oaks and the coordinator of KiD-a-PaLoOzA, enjoys the most. event. She said the location was perfect for the kite. and although the name of the event suggests it's aimed at children, she said there's plenty that adults will enjoy.
"When you fly a kite, you're a kid at heart, no matter what age you are," she said, adding, however, that the event includes much more than just kite flying. .
This year, KiD-a-PaLoOzA will host fundraising efforts by Heath's Gym Dance Crew, of Trevorton. The team will have games, crafts and food stalls to raise money for their dancers, who have won numerous awards lately.
According to Codi Gaboff, owner/creator/choreographer of Heath's Gym Dance Crew, the team has grown from 20 dancers to 60 in its six years of operation, and now does around 30 performances a year, all the way to Disney World in Florida. This year, they will even perform on Broadway.
This year the dance team also took nine routines and 25 dancers to compete. They recently won eight special prizes in the King of Prussia Backstage competition. Gaboff also received an award for unique choreography and storytelling, and their youngest dancer was the winner of the "Miss Backstage" mini-title.
"We always strive to be the most entertaining," Gaboff said, "and the kids won the special awards from these outstanding judges like crazy."
They plan to travel to Atlantic City, NJ for the Nationals in June. Fundraising at KiD-a-PaLoOzA will help dancers with costs.
"They're very creative, so that will definitely help make the event even more fun," Gaboff said. "They have worked so hard to qualify for the national championships and would like some extra support."
While the dance team will be busy with their fundraising booths and not performing at the KiD-a-PaLoOzA event, Whispering Oaks will be hosting the dance team and kids from summer dance camp for a special presentation before their musical evening on July 28.
"There's so much talent in the area and so many people who are hungry to get out there and enjoy live shows," Bonney said. "We will continue to look for ways to bring the two together – over a glass of wine."
Saturday's KiD-a-PaLoOzA will also feature live music from Gaboff's band, The Codi and Joe Show. Gaboff provides vocals and plays guitar and harmonica. Her husband Joe also sings and is the lead guitarist. Gaboff's brother, Jesse, plays double bass. They have been playing together since 2011 in venues all over the valley.
"Whispering Oaks has always been one of our favorite places to play," Gaboff said. "Their outdoor concerts are always a pleasure."
The Codi and Joe Show plays a wide variety of music, including fun music and modern songs that kids enjoy. Gaboff said they enjoy cracking jokes between songs and interacting with the crowd. They also like to incorporate their own children into the show.
"My daughter Ruby loves to sing a song or two, and they all love dancing in the audience," she said.
She said they were looking forward to KiD-a-PaLoOzA.
"It's going to be an amazing event, and I really hope families come out to see what Whispering Oaks has to offer," she said. "Not only do they have a beautiful venue and amazing wine, but they're also great people who really do a lot for the kids. They've been planning this event for years, always wanting to provide a fun outdoor atmosphere for the kids to hang out. and enjoy the earth on Earth Day.
Bonney said she loves being outdoors on the property, especially at this time of year when the signs of spring are in full bloom, from dogwood trees to daffodils.
"It's hard not to look down at the valley and be in awe of its beauty," she said.
KiD-a-PaLoOzA will allow families to observe Earth Day with a special seed-planting activity, with materials provided free of charge. Kids can take the seed home and watch it grow. The event will also include free garden games and an area where they can enjoy their own activities or have a picnic if they wish (guests are welcome to bring their own food, but no outside drinks are allowed) . For those who do not have a kite to bring to the event, kites will be available for purchase.
"We wanted to give families a reason to get out and play for a day," Bonney said, "slow down and enjoy the little things, take a minute to be grateful for our land and all it offers. It is important."
Whispering Oaks Vineyard is located at 1306 Route 61. For more information, visit www.whisperingoaksvineyard.com.