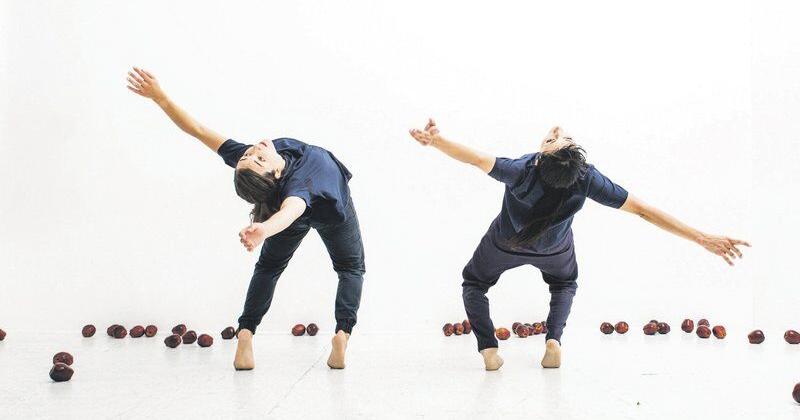 Dance ensemble to portray the experience of dementia | Entertainment News
ROXBURY – The Roxbury Arts Group will open its 2022 season with a performance by Stefanie Nelson Dancegroup scheduled for 7:30 p.m. on Saturday, May 21 at the Roxbury Arts Center at 5025 Vega Mountain Road in Roxbury.
According to a press release, the piece to be performed by the contemporary ensemble is described as a powerful yet playful multidisciplinary exploration of memory loss.
The title chosen for the play, "A, My Name Is…", refers to an alphabetic rhyming game for children designed to coordinate physical and verbal skills.
Choreographer Nelson uses a similar rhythmic progression as the main structural axis of the piece. Recalling how language is acquired and then retrogrades with aging, she translates her experience of dementia into complex layers. Increasingly organized sentences culminate and then dissolve into disorientation – a visual metaphor for memory loss. Nelson uses apple imagery to evoke the loss of beauty and innocence, the passage of time, the inexorability of gravity, and inevitable decay.
Nelson notes in the statement that she wondered how she could physically investigate the experience of being lost and added that she hopes "people will come away with a desire to ask more questions and confront what it means. live as the past fades away. "
An audience discussion moderated by local community health advocate Diana Mason will follow the performance.
The New York-based Stefanie Nelson Dancegroup is a contemporary performance ensemble producing original works in close creative partnership with performers, visual artists and composers.
Driven by public service with a focus on education, the company's work is clearly conceptual with a visceral and striking visual approach.
Since artistic director Stefanie Nelson founded the Dancegroup in 2000, it has established its presence in the United States and internationally, developing a repertoire of intensely collaborative multidisciplinary works. The New York Times describes Stefanie Nelson Dancegroup as "fierce and truthful with mad charm".
Advance tickets are $21 for adults and $19 for seniors and students; youth 15 and under will be admitted free. Tickets at the door will be $26.
To visit roxburyartsgroup.orgemail [email protected] or call 607-326-7908 for more information and tickets.