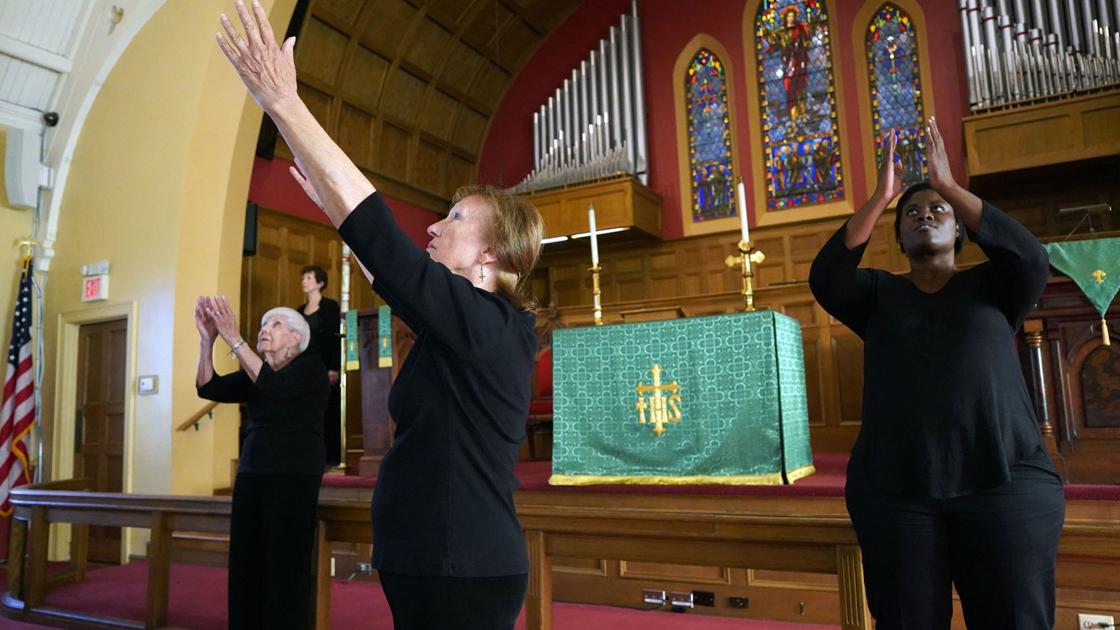 After 25 years, the Sacred Dance Ensemble of Fredericksburg takes its bow | Local News
[ad_1]
With those words and inspiration in mind, Wilder approached her then pastor and asked if she could dance at an upcoming service.
On Pentecost Sunday in 1996, Wilder performed a solo dance in the sanctuary using white cloth to symbolize the Holy Spirit descending to the disciples after Jesus' ascension.
Subsequently, she invited other local dancers to a workshop, and a core of women began to come together each week as the Sacred Dance Ensemble of Fredericksburg.
"I told them I heard the call, but I didn't get a roadmap," Wilder said. "I had no idea where it was going, but I asked them to trust the process and come with me, and we did."
For longtime members, the group has been a way both to keep dancing a part of their lives and to use their love of dancing to express their faith.
"I'm never whole unless I do something with dance," Greenlaw said. "We feel called to do it and I think it is a ministry."
In addition to those with extensive dance training, the group has members who "haven't taken dance lessons in their lives," Wilder said.
"It has always been interfaith," she said. "It doesn't matter what church you go to or what faith you are. We've had people come forward and say, "I don't know why I'm here. I don't dance, but I feel called to explore this. And we just invite them to explore. There's never been the wait for you to dance in worship, you can just come dance with us.
[ad_2]