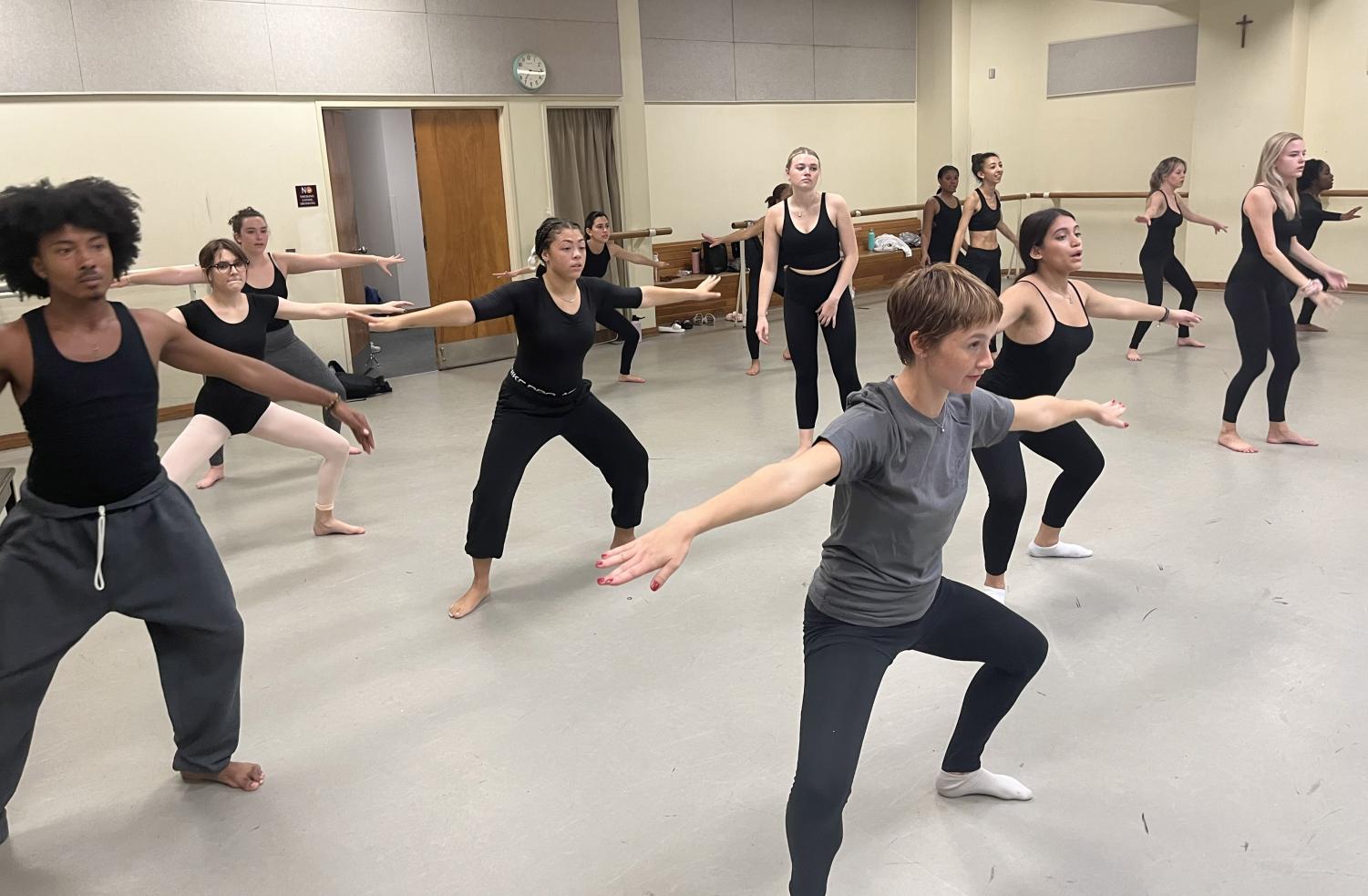 A dance ensemble aims to expand its reach on campus
A dance ensemble aims to expand its reach on campus
On September 8, 2022, Loyola held auditions for the dance teacher Knight Kai's ensemble, which aims for students to develop their performance skills through the art of dance.
These are the second semester auditions for all. Knight seeks to grow its overall curriculum on campus, adding new elements each semester until it is a full program.
"Last semester we got it up and running. We have established that there is interest on campus for this program. This semester, I will bring visiting professors to work with them and push towards the development of performance works.
First-year musical theater student Gaby Hawk said she was nervous about auditioning because she doesn't consider herself the best dancer. However, Hawk wants to develop both her skills and her confidence, and said she is looking for a fun environment to grow up in. "I'm excited to put myself out there," she said.
Knight is looking for students to learn that dance is all about joy, healing and work all rolled into one.
"Starting with auditioning, then practicing and hopefully performing, I want them to experience the life of a dancer," Knight said. She added that this involves engaging in weekly rehearsals throughout the season and the dancers challenging themselves for personal growth. "I want them to be proud to be part of the ensemble and to develop a dance community by growing and performing together."
Annie Figueroa, a junior major in psychology, danced for 12 years and wanted to get back into the activity after a two-year hiatus from dancing.
"Dancing has been a big part of my life, as I've taken many different types of dance classes and participated in a competitive team over the years," Figueroa said. And though it was sometimes chaos, Figueroa said she missed the cohesive dance routine.
"I find dancing to be the perfect way to motivate myself to move my body while still being fun and enjoyable."
Figueroa is also seeking closure from this set, as the COVID-19 pandemic prevented her from having one last dance recital before graduating from high school. "The year of dance was cut short and I was not ready to say goodbye to such an important part of my life. Dance is something that has given me great joy for years, as a person who likes to gamble but is not a good public speaker.
According to Knight, the last semester felt like a test—she had a desire for the set but wasn't sure it would be received by the students. Knight was then blown away when 30 students attended. "There were a lot of new faces and I am happy that this program is so well received and desired by our students. This semester, instead of feeling like a test, I feel challenged to build this program to be the best it can be so that it fully serves our students! »
Knight aims to have a mini-performance to present by the end of the semester.